Saturday, December 4, 2010
12:05 AM |
Posted by Kaplan Center for Health and Wellness
THE PRICE OF BEAUTY... 3 inexpensive secrets you wish you had known for the holidays!
by Dr. Nina La, D.C., L.Ac.
Adjunct Professor, Kaplan University School of Health Sciences
Allied staff, Tri-City Regional Medical Center, Integrated Wellness Centers
As Christmas is just around the corner, everybody wants to find the most cost-effective way to look beautiful. Nowadays, photoshoped images are emerging by the millions, which have been misleading women all over the world of what is considered beauty. How costly is the price of beauty? Let's explore 3 inexpensive secrets to beauty that you wish you had known, while saving you some greens! =)
Secret #1: Cosmetic Acupuncture
Instead of paying your dermatologists $1,500 for shots of Restylane and Botox, the NY Times recommends cosmetic acupuncture, which was popularized by the 2005 Academy Awards. For 10 sessions in five weeks (roughly $1,000) with monthly maintenance at about $105 a session, this seems to be a better and more natural deal for most. The theory behind this is that people carry a lot of tension in their faces due to stress, and by relaxing those muscles with acupuncture, the skin will be smoother with less wrinkles as a result. Not to be biased, but I actually do this in my practice, so I can attest that this works! =)
Secret #2: Facial Exercises
How would you feel if you walk into a class with a teacher making these types of facial expressions? Funny, isn't it? The above is actually an instructor of the newest hype of beauty "treatment" called Revita-Yoga. As reported by the NY Times, this six-session series help to stimulate 57 muscles in the face "to combat frown lines, wrinkles and sagging," costing at around $250 a class. The NY Times claimed that this is a bargin compared to the laser peel, which is about $600 per treatment. Does this work? You betcha! Try making funny faces and massaging your face every morning in the mirror! You will notice how great you feel for the rest of the day! =)
Secret #3: Smile!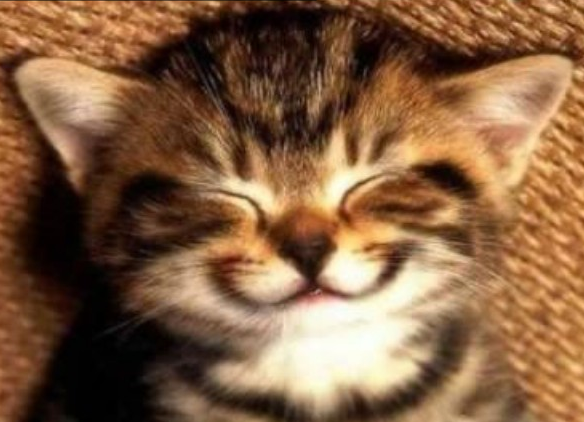 Now if you don't have any greens to pamper yourself with cosmetic acupuncture treatment, or don't want to look silly in the streets making faces at passerbys, the most inexpensive beauty tip is... to smile! And smile a lot! The AZTeen Magazine suggests that smiling improves the immune system, relieves stress, and is inspiring to others! Let's face it, "it takes 26 muscles to smile and 62 muscles to frown." No wonder smiling feels so good, and smiley people live longer! =)
So if you ever feel down, just remember the wise William Shakespeare's saying, "a smile cures the wounding of a frown." Let's start feeling beautiful inside and out! Smile your heart out, and you'll look grrrrrreat (naturally!) without the pain of plasty surgery or botox! =)
P.S. You can click on the corresponding pictures to go straight to the original article from the NY Times or the AZTeen Magazine regarding these beauty tips.
--------------------
Dr. Nina La is an acupuncturist on staff at Tri-City Regional Medical Center (Hospital). She is also a chiropractic physician and herbalist. She currently practices at Seal Beach and Hawaiian Gardens in Southern California. You can contact her at NLa@kaplan.edu, or visit her website at http://drninala.com.
Blog Archive