Friday, May 16, 2014
10:07 AM |
Posted by Kaplan Center for Health and Wellness
By: Jeanette Andrade MS, RDN, LDN
Living in the mid-west I get excited for May as I know summer is just around the corner and the luscious fruits are ready to be picked at the local farm. What is my favorite fruit for May? Strawberries! My favorite treat as a child was mashed strawberries with milk and a touch of sugar. I remember stealing a few fresh strawberries and savoring the sweet, juiciness of them. As you could imagine those strawberries did not last in our house for very long.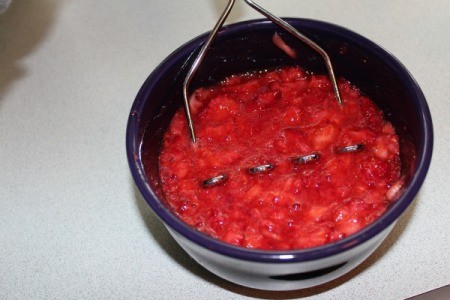 Little did I know at the time the benefits of consuming these fruits, but my body thanks me. Did you know strawberries are not only low in calories and fats, but also have many nutrients and phytochemicals? Phytochemicals are considered a wide variety of compounds made in fruits and vegetables. Two phytochemicals found in strawberries are anthocyanins and ellagic acid (1).
In addition to these powerful phytochemicals, strawberries also contain antioxidants- vitamin A, vitamin C, and vitamin E. These nutrients help protect your body against infectious agents, free radicals and reactive oxygen species (1).
Thought we were done? Nope. Strawberries contain a variety of other micronutrients such as folic acid and potassium to name a few. Who would have thought 1 little strawberry could pack such a powerful punch?!
So the next time you think about having a sweet treat for snack or a dessert consider picking up some strawberries (1 serving = 4 medium sized strawberries).
1)
Berry Health Benefits Network.
Health and Healing Worksheets: Strawberries.
Retrieved from http://berryhealth.fst.oregonstate.edu/health_healing/fact_sheets/strawberries_facts.htm
Blog Archive